What you eat is what you are! A healthy mind can only reside in a healthy body. We, at JCDV, understand this. Cafeteria is such a centre where students of different cultures and different levels congregate and give birth to new ideas and concepts. JCD Vidyapeeth has the facility of a spacious and clean canteen that caters to the taste of all students. The canteen is provided with modern furniture and electrical automatic cooking and storing facilities, which provides hot lunch, snacks and beverages both to the students and staff at reasonable rates. It is well maintained with efficient service and a take away counter. The Vidyapeeth has a Cafeteria inside the campus in which variety of dishes are available at reasonable rates and can conveniently accommodate a 500 students at a time, functioning in the campus. The canteen remains open on all working days.
MAIN CAFETERIA 

DENTAL CANTEEN
COMMON CANTEEN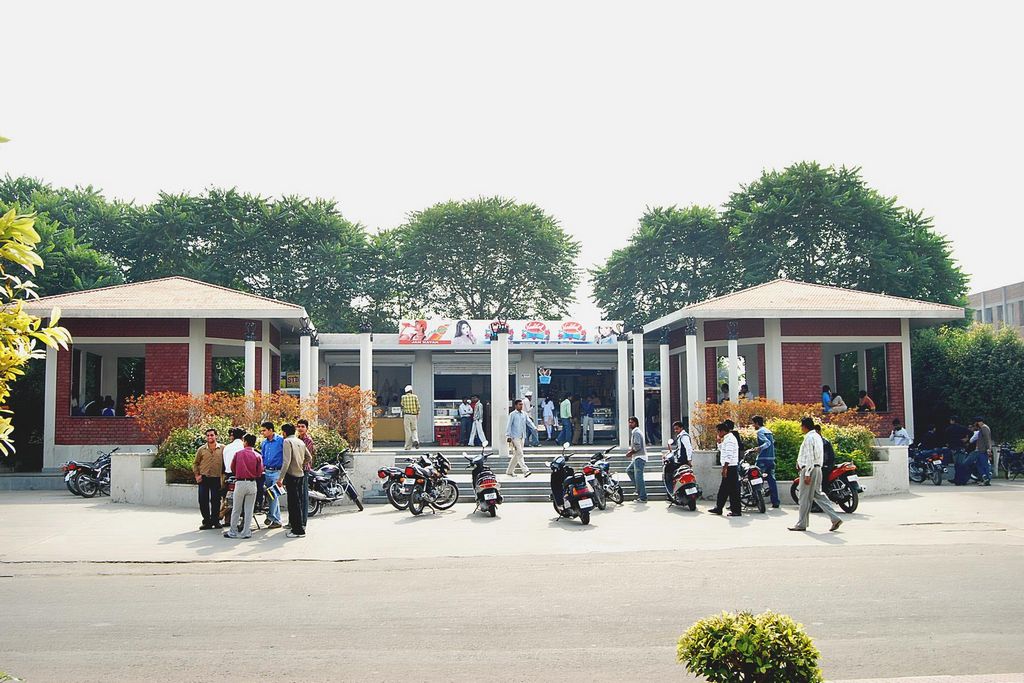 HOSPITAL CANTEEN

Engineering Canteen
Auditorium
Commonly known as the "Audi", it is the space created to display talent, encourage creativity, channel thought and foster communication. Vidyapeeth has a beautifully decorated spacious auditorium, which is utilized for conducting social functions, meetings, seminars, exhibitions and other short programs of the various colleges. It has a seating capacity of 400. It is fully air-conditioned with an ultra modern light and sound system.
Wi-Fi Campus
21st Century belongs to "Era of Web Information" as Internet plays backbone for every aspect of life. Understanding the need and importance of Internet in the field of education is supported by round the clock High Speed Internet Connectivity with the help of which the students can surf the Web and can enhance their knowledge as well as extract unlimited e-Information.
In addition to this, the students are also being provided Wireless connectivity (Wi-Fi) using which the students can access online information anywhere in and around the campus using their Laptops.
Spacious e-classrooms with excellent ambience and equipped with all the modern teaching aids like LCD, NPTEL video courses, multi media projectors, etc. are available to the students. 
Trasportation Facility
JCDV has its own fleet of buses for its students, faculty and employees who commute daily from nearby cities and towns. Our students are spared the discomfort of commuting to the college by public transport. About five college buses are available to transport students safely and comfortably. All our college buses connect all the interior parts in and around the city in order to assure personal safety, travel reliability and punctuality of students- both boys and girls on the campus.