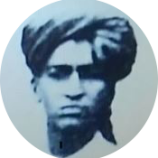 Birth (1914)
Chaudhry Devi Lal Sihag was born to Sugna Dei and Ch. Lekh Ram Sihag on 25 September 1914 at Teja Khera near Chautala. His early education was at the school of Chautala village where he grew and gained command over several languages including Hindi, Urdu and English.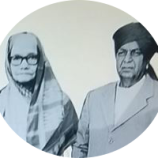 Marriage (1928)
Married to Harki Devi at an early age, they had four sons and a daughter – Ch. Om Prakash, Shanti Devi, Ch. Pratap Singh, Ch. Ranjit Singh and Ch. Jagdish Kumar.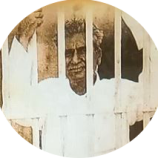 Freedom Struggle (1930)
On Mahatma Gandhi's call, both he and his elder brother Ch. Sahib Ram, left their studies unfinished to take part in the freedom movement. He was sentenced to one year rigorous imprisonment and sent to Hisar jail on 8 Oct, 1930. In 1938, he was selected as a delegate of the All India Congress Committee.
Elected Member of Punjab Assembly (1952)
Chaudhry Devi Lal was elected Member of Punjab Assembly in 1952 and subsequently elected as the Congress President of Punjab in 1956.
Member of Legislative Assembly (1957)
Chaudhary Devi Lal won the election and became a Member of Legislative Assembly from Sirsa District, Haryana. He later left the Congress in 1971, after being in it for 39 years.
Chief Minister (1977)
Chaudhry Devi Lal was elected Chief Minister of Haryana on 21st june, 1977 on a Janata Party ticket. In 1987, he went on to become the Chief Minister of Haryana for the second time.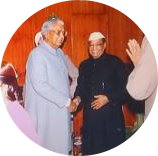 Deputy Prime Minister (1989)
In the parliamentary elections of 1989, he was simultaneously elected, both from Sikar in Rajasthan and Rohatak in Haryana. He was then unanimously proposed for Prime Minister-ship but he accepted to be the Deputy Prime Minister of India with Mr. V.P. Singh as a PM.
Last Journey (2001)
On April 6,2001 in Delhi at the age of 87, his soul departed for its heavenly abode. Various ministers of the center and the states along with many senior leaders of various political parties also offered their respects and paid rich tributes to him.