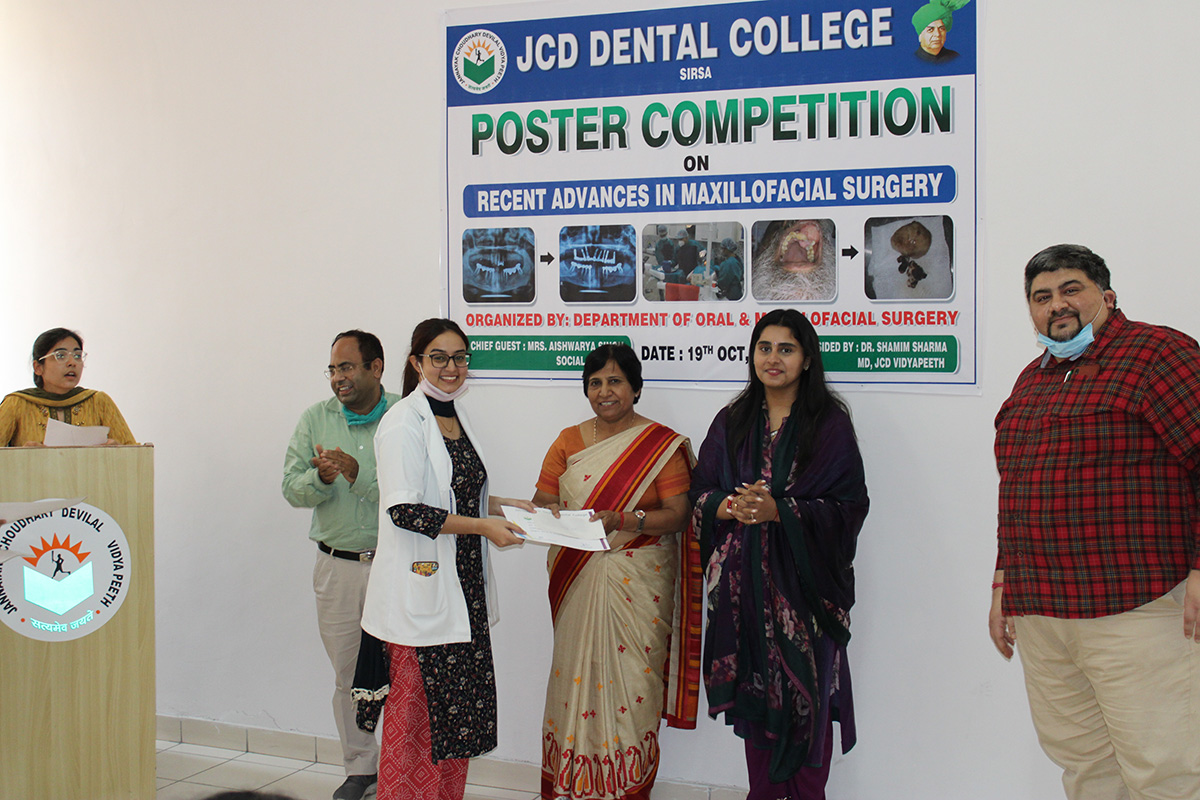 Poster Presentation Competition – JCD Dental College, Sirsa
To commemorate Oral Hygiene Month, a Poster Presentation Competition was held in JCD Dental College, Sirsa.
The Chief Guest was Mrs. Aishwarya Singh, a Social activist and daughter-in-law of honourable Chairman Ch. Abhay Singh Chautala ji. The event was presided over by Dr. Shamim Sharma, Managing Director, JCD Vidyapeeth.
The theme of the Poster competition was 'Recent Advances in Oral and Maxillofacial Surgery' and was organized under the able guidance of Dr. Ashok Gupta, Professor and Head of the Department. Many students participated in the competition with great enthusiasm and vigor by making posters on various topics under the theme. The posters were orally presented by the students in front of the dignitaries and faculty members who judged them on their content, creativity and knowledge of the subject.
#JCDDental #OralSurgery #Maxillofacial #OralHygiene #PosterMaking