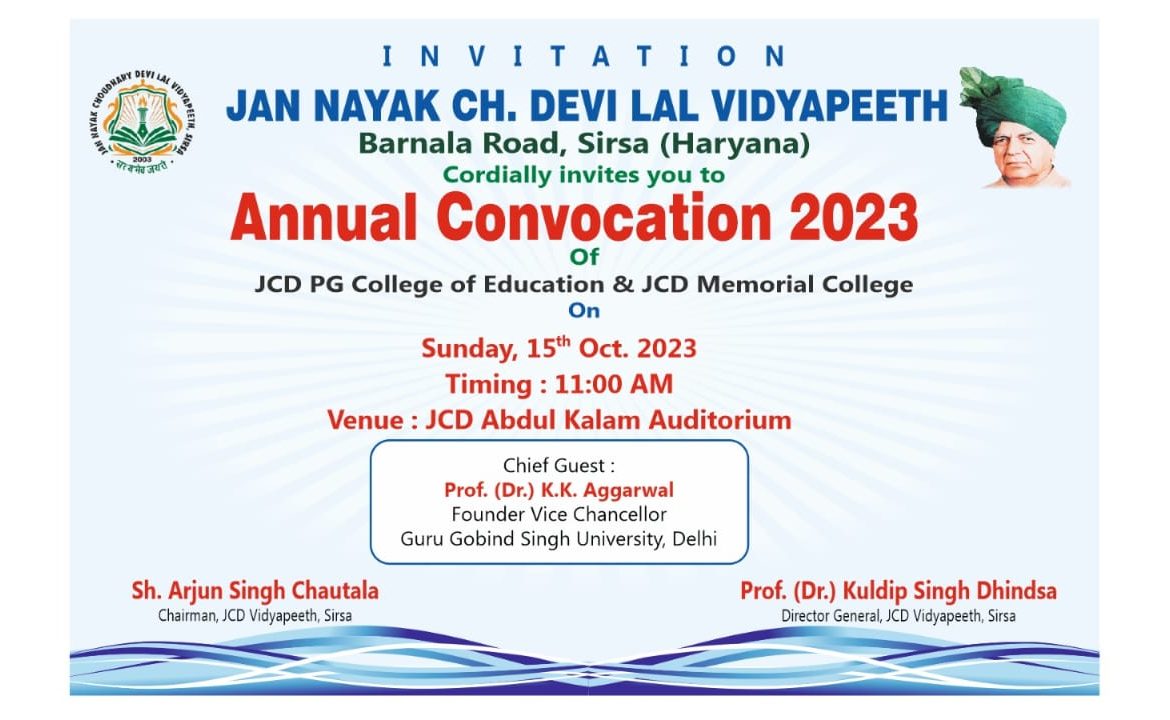 JCDV Annual Convocation 2023: Celebrating Excellence and Achievement
Jan Nayak Ch. Devi Lal Vidyapeeth is delighted to announce the Annual Convocation for 2023. This prestigious event will be held on October 15, 2023, at 11:00 AM in the JCDV Auditorium. A mandatory rehearsal is scheduled for October 14, 2023, from 10:00 AM to 11:00 AM.
Distinguished guests gracing the occasion include Prof. (Dr.) K.K. Aggarwal, the Founder Vice-Chancellor of GGS University, Delhi, who will serve as the Chief Guest. Sh. Arjun Singh Chautala, Chairman of JCD Vidyapeeth, will preside over the event, with Prof. (Dr.) Kuldip Singh Dhindsa, the Director General of JCD Vidyapeeth, as the Guest of Honour.
It's essential to note that admission to the convocation is granted solely through registration. This Convocation is dedicated to conferring degrees upon the graduates from 2018, 2019, 2020, and 2021. Join us in this significant and memorable event. For more details, please visit our website at www.jcdv.edu.in or contact us at 01666-238119 (Education) or 01666-238120 (Memorial).