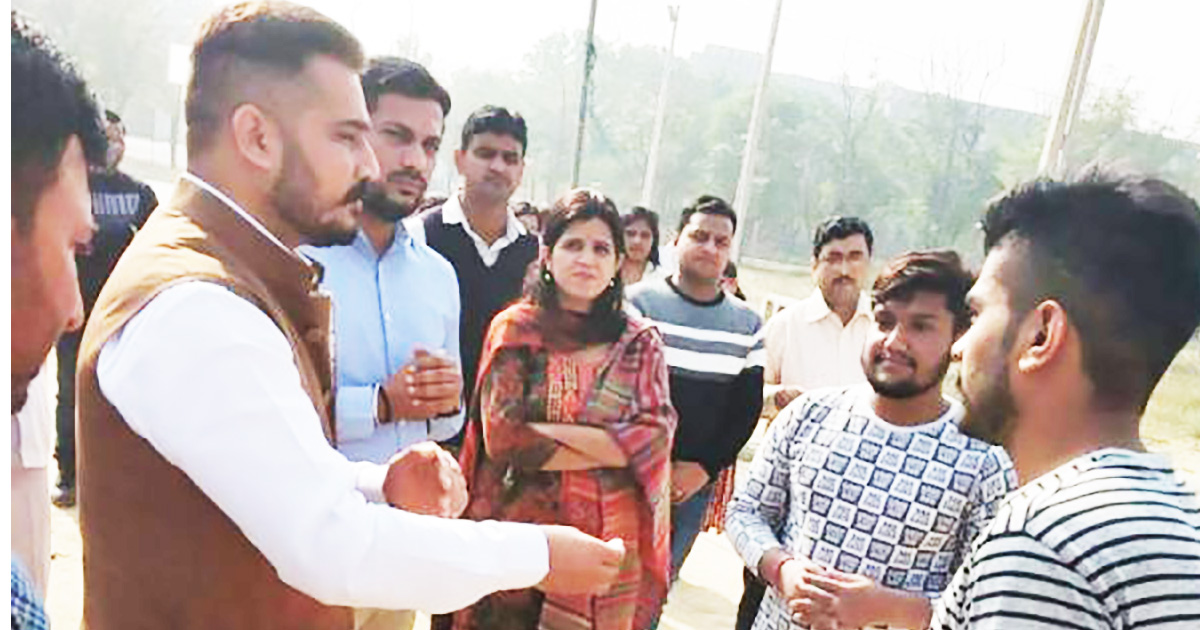 Volleyball match organized on first day of Pharmacy Week
Volleyball match was organized on the occasion of Pharmacy Week in JCD College of Pharmacy. The competition was inaugurated by the Managing Director, Akash Chawla and Managing Manager Siddhartha by bouncing the coin in the air. The competition was presided over by the college's Principal Dr. Anupama Setia. On this occasion, students of different classes of the college participated in the volleyball competition as a player.
The final match of the competition was in between D. Pharmacy and B. Pharmacy students. B-Pharmacy players defeated the D-Pharmacy players in the tournament and won the game. On this occasion, besides Dr. Pradip Kamboj, Sports officer, Amit Girdhar and Manish Garg all other staff members were present.